The Industry's Most Talented, Exhibiting At FinTech Abu Dhabi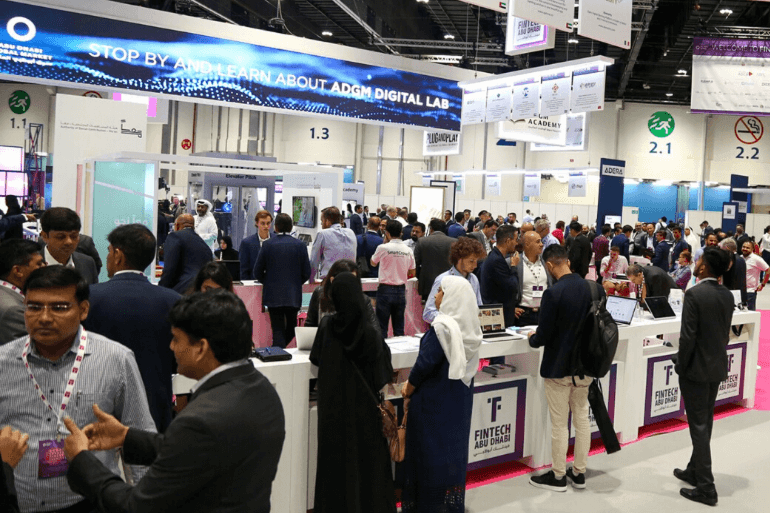 The FinTech 50 showcased the world's most exciting and innovative FinTech emerging and scaling businesses from across the world right on the FinTech Abu Dhabi exhibition floor. FinTech Abu Dhabi provided leaders with a lasting community to connect with smart investors, industry-leading innovators and the right partners to collaborate and scale.
After the resounding success of the FinTech 50 in 2019, we're pleased to announce that in 2020 there will be the opportunity for 100 startups to get involved in the FinTech 100.
FinTech Abu Dhabi will be the place to meet with pioneers building the future of financial technologies. It provides government, corporate partners and investors with a marketplace to collaborate and unlock growth.
Benefits of being a part of the FinTech 50
Pitch to Investors on the show floor
Access to the prestigious Investor Forum, a private and exclusive event on November 24, where startups will have 1-1 meetings with leading regional and international investors
Listen & learn from StartUp Battles
Have the opportunity to connect with Corporate Champions
Gain global brand awareness through the FinTech Abu Dhabi extensive marketing campaign
A range of networking opportunities throughout the three day event
Meet likeminded individuals at the Urban Experience
Join the FinTech 100 global network and be kept up-to-date on future opportunities
Meet the movers and shakers of FinTech at MENA's largest FinTech & Financial Event
Increase your awareness to international opportunities