Why Become A Media Partner?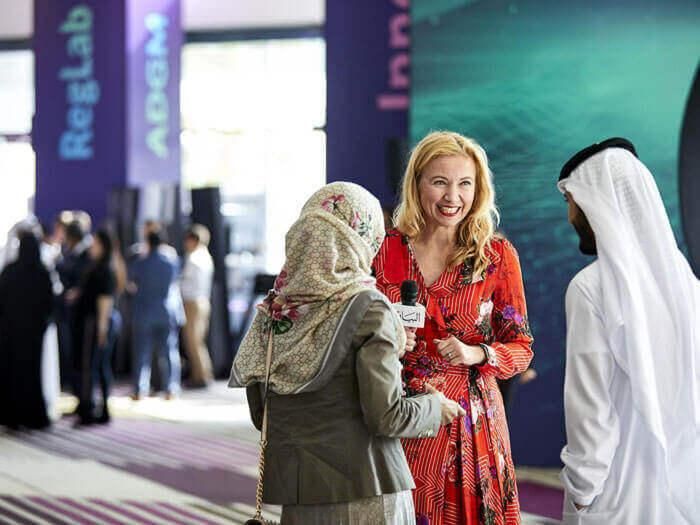 Your partnership will be announced across our social channels and media announcements utilised by FinTech Abu Dhabi.
Your logo will appear on the website and will be featured in all relevant marketing materials (including online, onsite branding, related collaterals).
You'll receive first access to FinTech Abu Dhabi speakers, moderators, and ADGM's Senior Management for interviews (interview selection is at media partner's discretion; interviews may be subject to approval by interviewees).
We'll provide complimentary delegate passes for your organisation, redeemable by using a special code and a post-event report with all the event highlights, details of logo appearance and exposure received from the event.
Access to the Innovation Challenge, FinTech 50, FinTech Awards, Investor Forum, FinTech Abu Dhabi Conference and selected sessions (except for closed-door session e.g. Government's roundtable).

All this and more!
Get In Contact
For more information on our Media Partnership packages, please fill in the form below.